Category: News
Published on Monday, 04 January 2016 09:50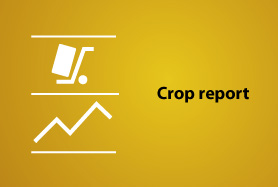 Central institute for Supervising and Testing in Agriculture (CISTA) announced the final crop results for 2015. The total hop harvest in the Czech Republic reached 4 843 t of hops. Thus, the average yield reached 1,05 t/ha. The crop of Saaz variety in Saaz region recorded a significant drop by 1 152 t in comparison to the previous year. Thus, the average yield of Saaz in Saaz region reached only 0,91 t/ha compared to 1,31 t/ha in 2014.
The total production was down by 1 359 t compared to 2014 and by 487 t compared to 2013.