Category: News
Published on Thursday, 08 December 2016 08:58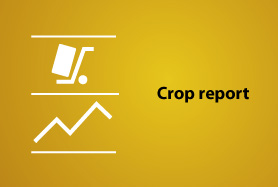 The Central Institute for Supervising and Testing in Agriculture (CISTA) announced the final 2016 crop results. The total hop harvest in the Czech Republic reached 7 712 t of hops.
This official figure includes Saaz, Auscha and Tirschitz regions. Thus, the average national yield was 1,61 t/ha (including all varieties grown in the Czech Republic) and this is historically the best yield for Czech hops.
This is a very good result after a very poor crop of 2015 where we recorded one of the lowest results in yields and alpha content. The combination of 2015 and 2016 crop gives us an average result which corresponds to crop 2014.